LYNX | Houdini | Fabric Asset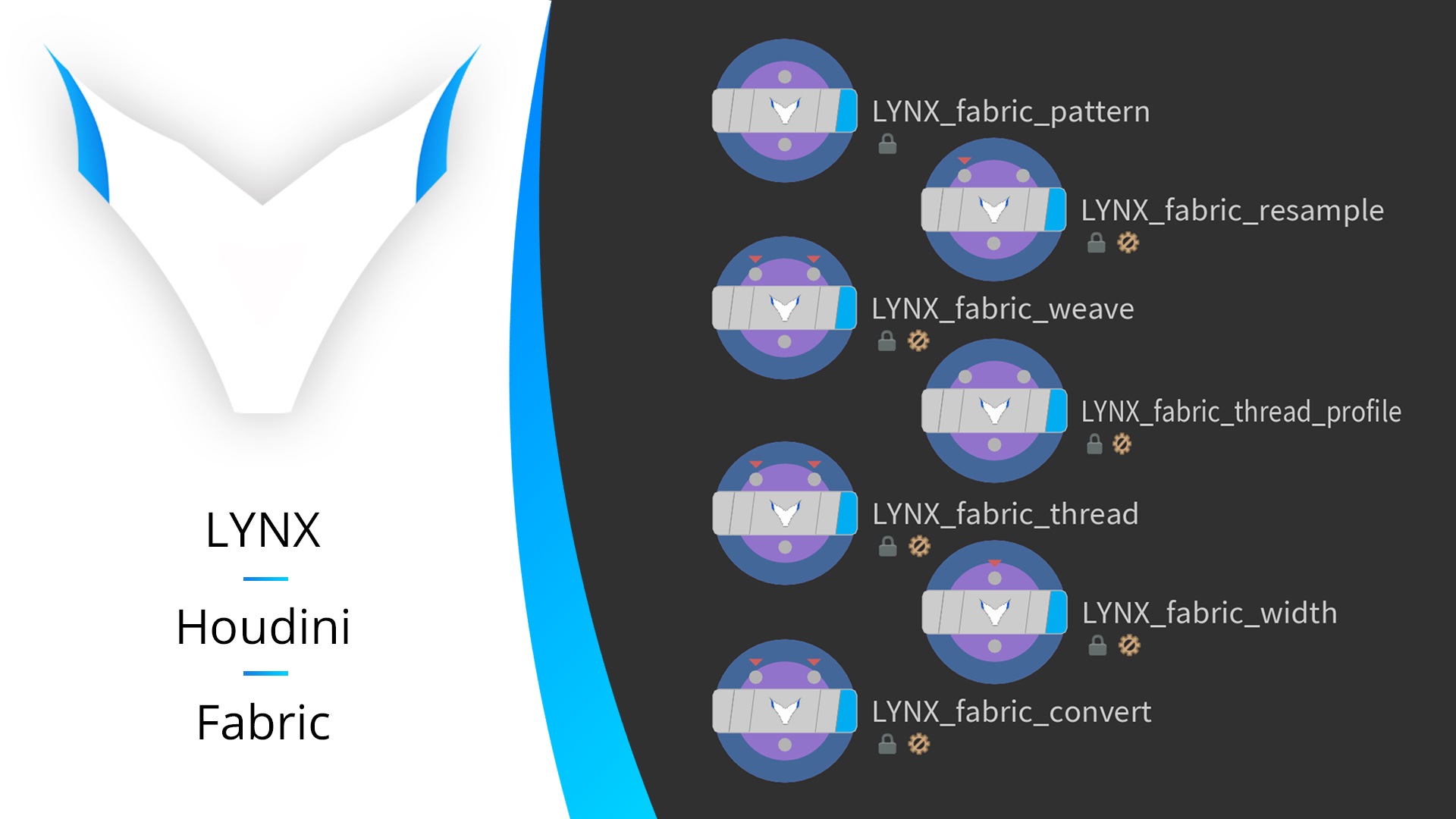 Woohoo here comes my second tool 🙂 This one is a bit more complicated than the last.
The second tool's name is "LYNX_fabric". It is made up of several Houdini assets that make fabric/weave pattern generation quick and easy.
Features include:
Unified interface across all nodes
Intelligent/Adaptive curve resampling
Curve detangling for realistic results
Geometry generation on rest frame for maximum performance
Transfer attributes from source geometry / among fabric nodes
Easily edit attributes like Cd/Alpha/width in a layered based fashion
Consistent seeds across all nodes
UDIM Support
Full Houdini native documentation
---
Download the tool and the example files on Github!
---
Release log
v1.0 Release:
LYNX_fabric_color let's you tweak your Cd/Alpha/width attributes in a layered based fashion.
Full Houdini native documentation.
Support for custom normals and the scale attribute across all nodes.
Improved performance and UX experience with useful presets.
v0.9 Release:
Unified interface across all nodes
Intelligent/Adaptive curve resampling
Curve detangling for realistic results
Geometry generation on rest frame for maximum performance
Transfer attributes from source geometry / among fabric nodes
Consistent seeds across all nodes
UDIM Support
Tutorials
Here's a video that shows a full length "tutorialish" demo:
Special thanks to Patrick Zeller & Philipp Engelhardt (Website) for beta-testing and giving valuable feedback for improving the tool 🙂